Master The Skills Of Self-Defense In Our Taekwondo Classes
Whether your goal is to compete at the highest levels or you're just hoping to get in great shape and learn how to defend yourself, we have the answer here at Unity Martial Arts Academy in Orlando.
Our Taekwondo training is the perfect way for men and women from all across our community to stay active and have a blast learning new skills. No prior experience is required.
Fill out the short form on your screen to learn more today!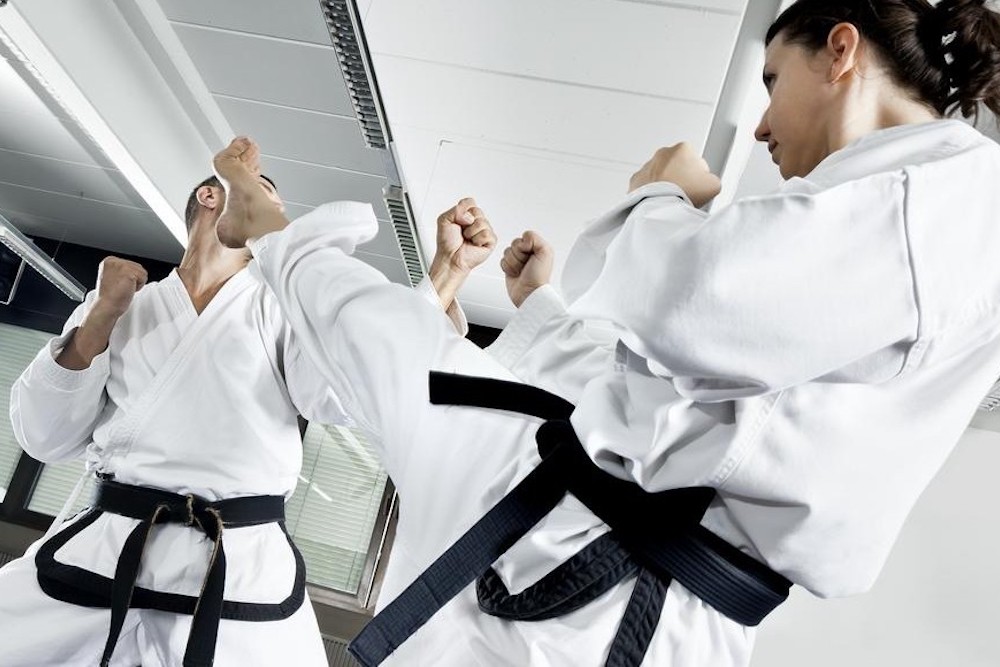 What Can You Expect From Our Taekwondo Classes?
In our system, it doesn't matter if you're a complete beginner or an experienced martial artist. We're helping people of all backgrounds learn the traditional teachings of this discipline and feel challenged with something new every time they train.
At Unity Martial Arts Academy, each class includes hands-on instruction and tailored training strategies. We help men and women of all backgrounds learn at their own pace and enjoy a safe, ego-free environment along the way.
Come see us here in Orlando today for:
Improved striking skills
Incredible situational awareness
Boosted reaction times to a threat
Effective defense strategies against any opponent

PLUS, Our Taekwondo Classes Can Help You Get In Great Shape FAST!
Sure, we're focused on building your skills in this traditional martial arts discipline. But we also know that you're looking for an awesome way to stay active and improve your physical fitness each and every day.
That's why our Taekwondo classes maintain a high-energy environment where you can keep your muscles guessing and your heart racing from start to finish.
We're helping men and women all across Orlando and beyond:
Develop lean muscle toning across your entire body
Improve your heart health and endurance
Take on sustainable fat burning strategies
Walk away feeling more confident than ever before
Learn More About Our Taekwondo Classes Here In Orlando Today!
If you're ready to take on a new challenge and build your skills one step at a time, come see us today at Unity Martial Arts Academy. We're proud to work with people all across Orlando and we can't wait for you to be next.
Learn more about our Taekwondo classes today by simply filling out the short form on your screen.